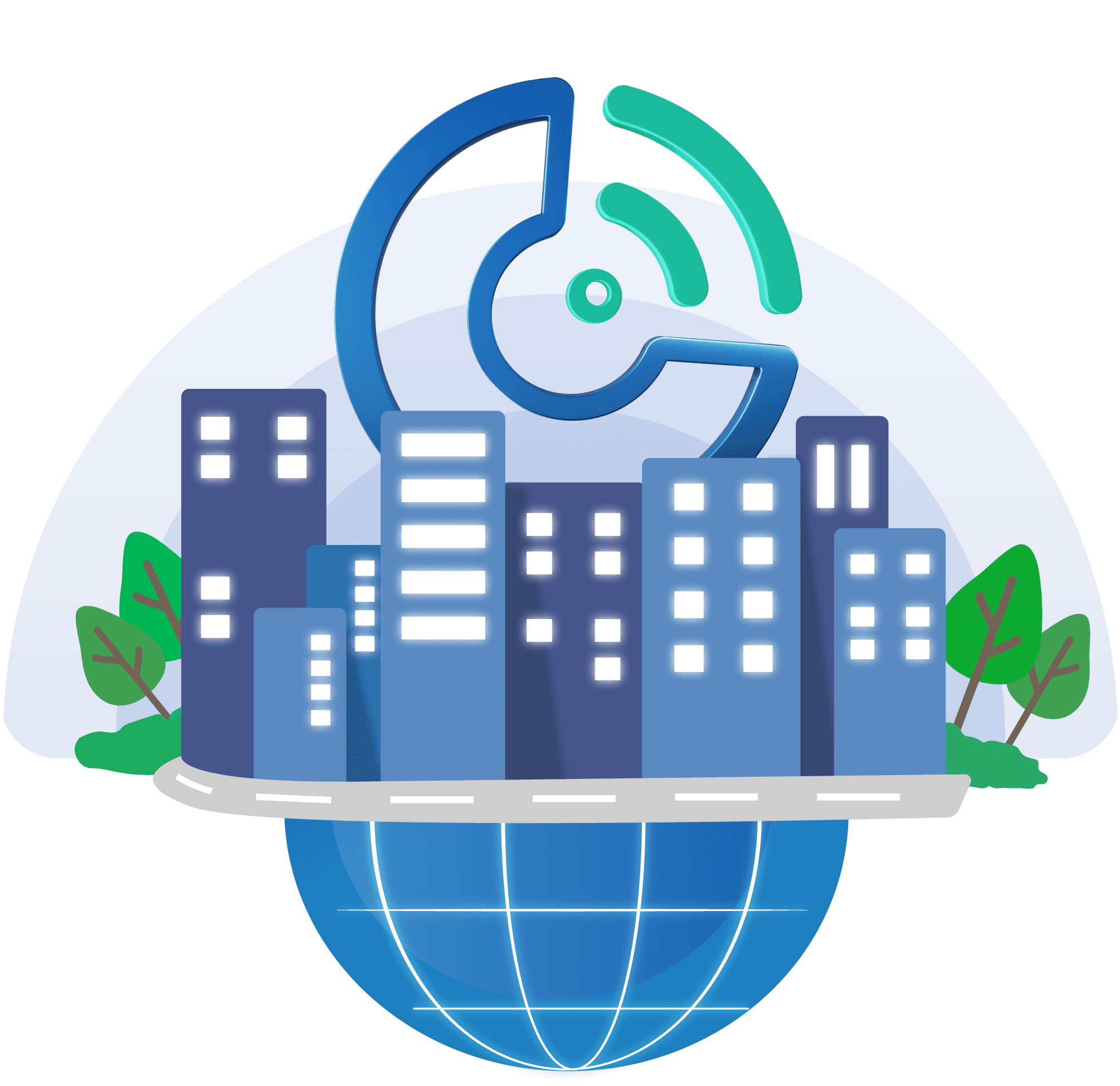 CityZ is an innovative startup created to revolutionize urban mobility. Through IoT technologies and artificial intelligence, our goal is to bring cities closer to their citizens' needs.
Energy savings, road safety, traffic and pollution reduction are just a few of the many benefits we want to provide our cities.
CityZ's solutions for intelligent road management will create the basis for the city of tomorrow.

Each driver spends an average of 38 hours a year (about 110 days of his life) searching for a place to leave the car. Those lost days take time from family, work and leisure.

Approximately 30% of urban traffic consists of cars in search of a free parking area; a huge nuber considering that looking for a parking is just the last step of a journey.

Congestion is responsible for most pollutant emissions (approximately 38%) and it has a strong effect on air quality, land cover, fuel consumption (and related CO2 emissions) and noise pollution.

In recent years, the number of illegal use of reserved stands appears to be strongly increasing. This increase makes it more and more difficult to find a free parking lot for all regular licence holders, who are often forced to park far from their destination.
CityZ's team has designed and developed an innovative solution for each of these challenges.
Thanks to the installation of our patented Smart Sensors, parking conditions can be monitored at any time, reporting drivers, via a smartphone application, of the free and occupied parking lots of a particular urban area and guide the user to the nearest free stand.
Meeting the needs of municipal administrations, the CityZ system will also be integrated into existing municipal applications intended for the management of urban mobility.
Thanks to CityZ's solution, research times will be virtually nil, which will reduce CO2, traffic, fuel costs and user stress.In addition, CityZ, will have a dedicated section to accommodate all regular licensees.